Our Strengths
The history of CSI begins before its creation. Since 1990, Carlo Sacchettini has been forging links with producers in India for the production and import of Totebags.
Founded in 2001 by Carlo SACCHETTINI, the company CSI (Carlo Sacchettini Import), based in France, is structured, and developed with Fairtrade labels.
The growing interest for ecological and organic products goes even further in 2009. A partnership is developed with the frozen food company PICARD for the design of a 100% natural fiber and fair-trade cotton insulated bag, which led to the filing of an exclusive patent for Europe, the USA and Canada in 2010.
In 2006, SAGITTARIA EXPORTS PVT LTD opens a sales office in Bombay with an Indian partner Ryan Merchant, thus allowing the first collaborators to improve sourcing and follow up and a better control of the production chain, quality, and delivery times.
To complete the production chain, a factory opens near Kolhapur in 2019, employing 80 persons, mainly women looking for a first job. In 2020, a quality control office for the jute bag production opens in Calcutta.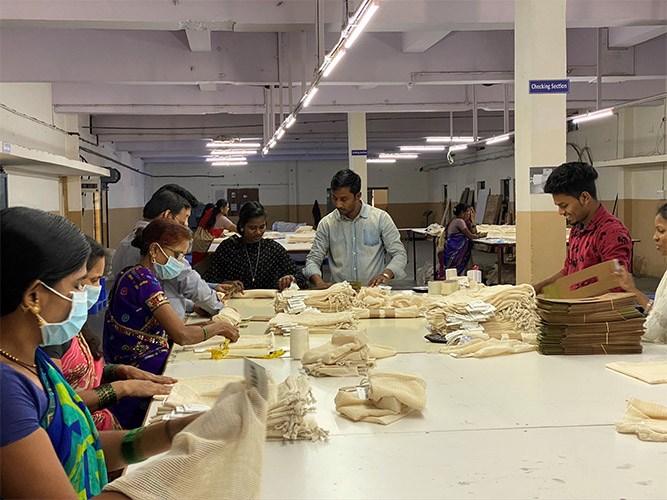 Our Values
Selection and support of serious and reliable partners onsite
A partnership in 2005 with Max Havelaar to strengthen the commitment to fair trade.
Development, in partnership with the PICARD brand, of the first natural insulated fiber in 2010.